Blazing Trails in the Backcountry
How Backcountry's Co-Founder Continues to Break New Ground
Building a Business
Inside and Out
How an Executive Balances First Tracks with Fiscal Goals
Finding Balance in
the Backcountry
How a Snowboard Guide and Mountain Mom Gets Winter Ready
Since co-founding Backcountry in 1996 with just a small range of ski touring products, Jim Holland has helped thousands of people navigate countless adventures in the outdoors. Now, 22 years later, he's navigating a new adventure–curing Parkinson's disease. From pioneering the way in which outdoor gear is browsed, bought, and spoken about through Backcountry.com, to working with the world's leading scientists on cutting edge medical research, Jim's life has always been about breaking ground and blazing new trails. We recently spent the day with him to learn about his dedication to the spirit of adventure.
Backcountry Beginnings
Jim's youth was spent honing his skills as an Olympic ski jumper. In the summer of '93, a training camp to Park City spawned a lifelong love affair with the town, and laid the foundation for the Backcountry business. More than two decades on, Jim still loves touring in the surrounding mountains.
"On our days off I'd explore and climb mountains. I was blown away at what an awesome place it was, and vowed I would find a way to come back when I was done with my ski career."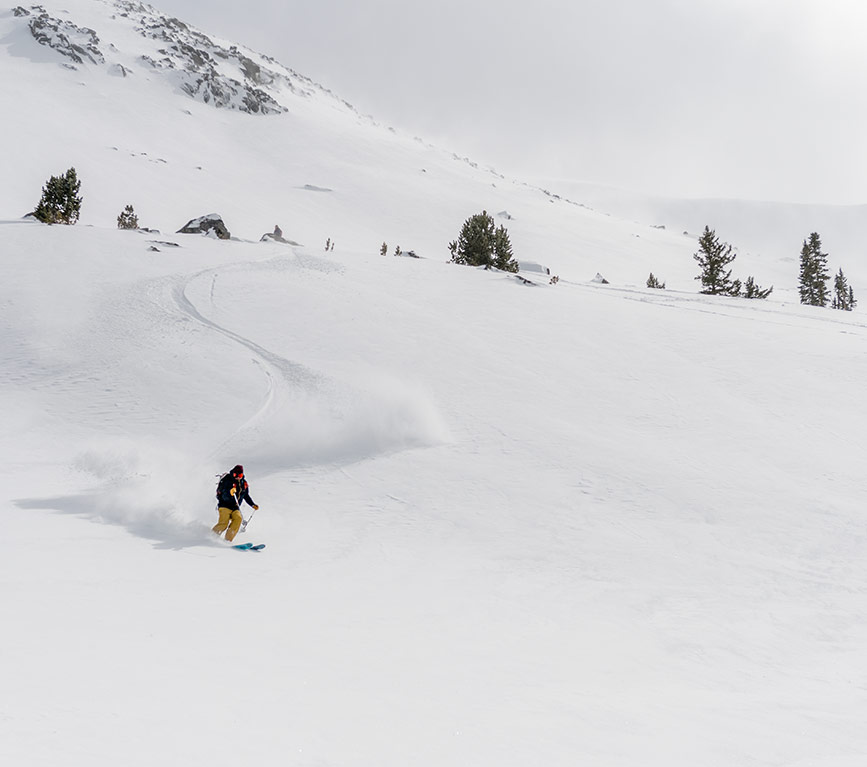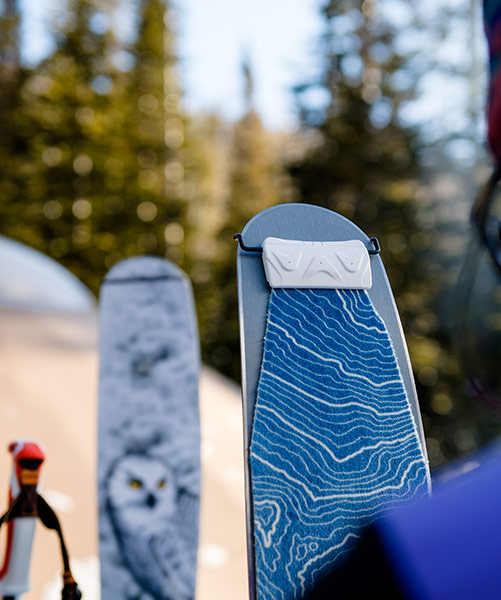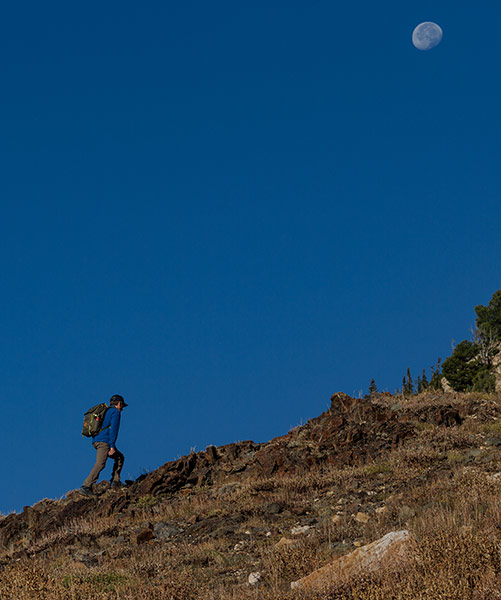 In Gear We Trust
Today, a dedicated team of Backcountry Gearheads ® is always ready to offer expert advice over the phone for your adventures. But when the company first started, it was all hands on deck–with everyone pitching in to man the lines and be a 'gearhead' for customers.
"It's so rewarding to pick up the phone and find out what someone has planned, then work out how we can hook them up to have the best trip possible. Gear can enable some amazing things. Think where we'd be without it? It'd be a lot less fun. And cold!"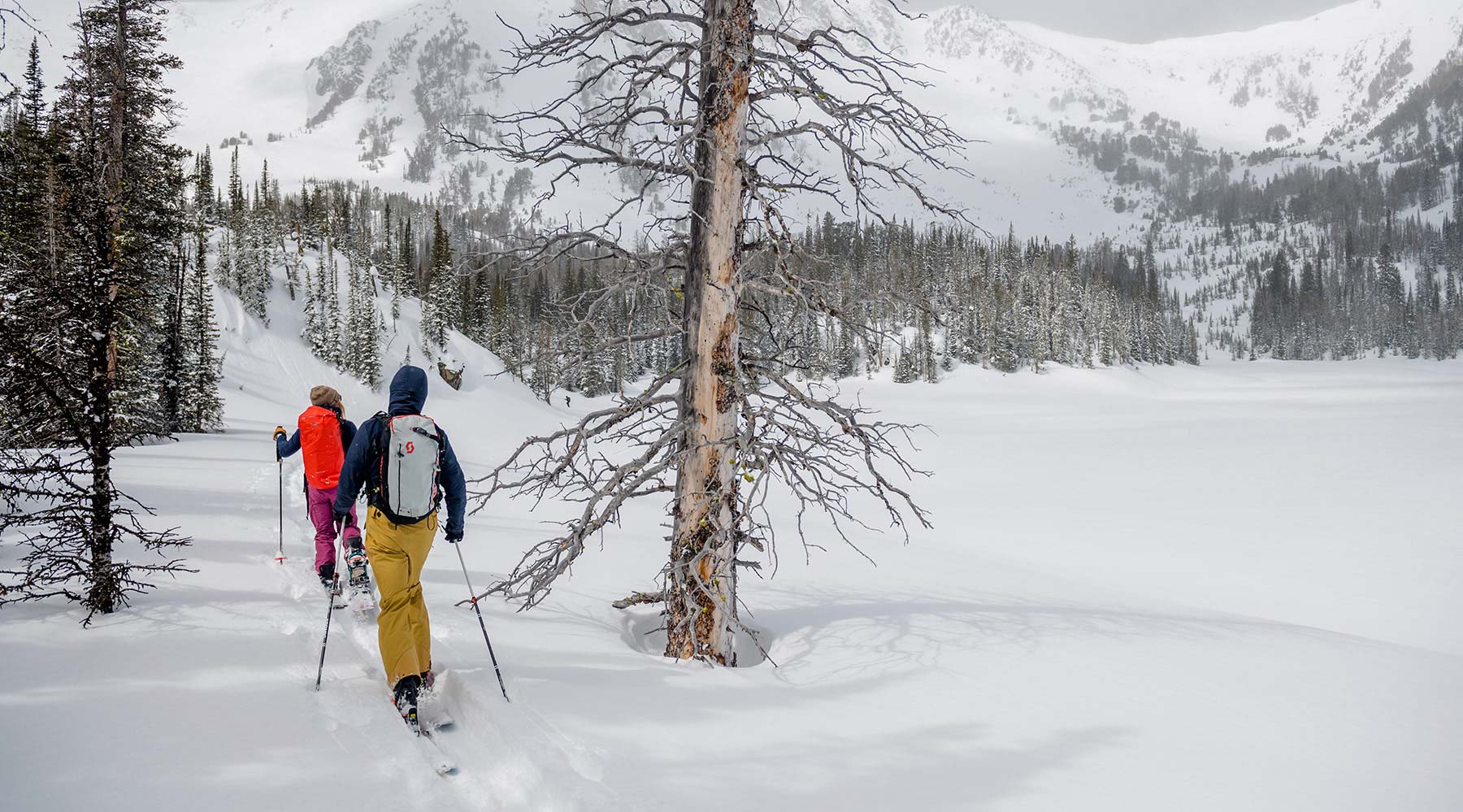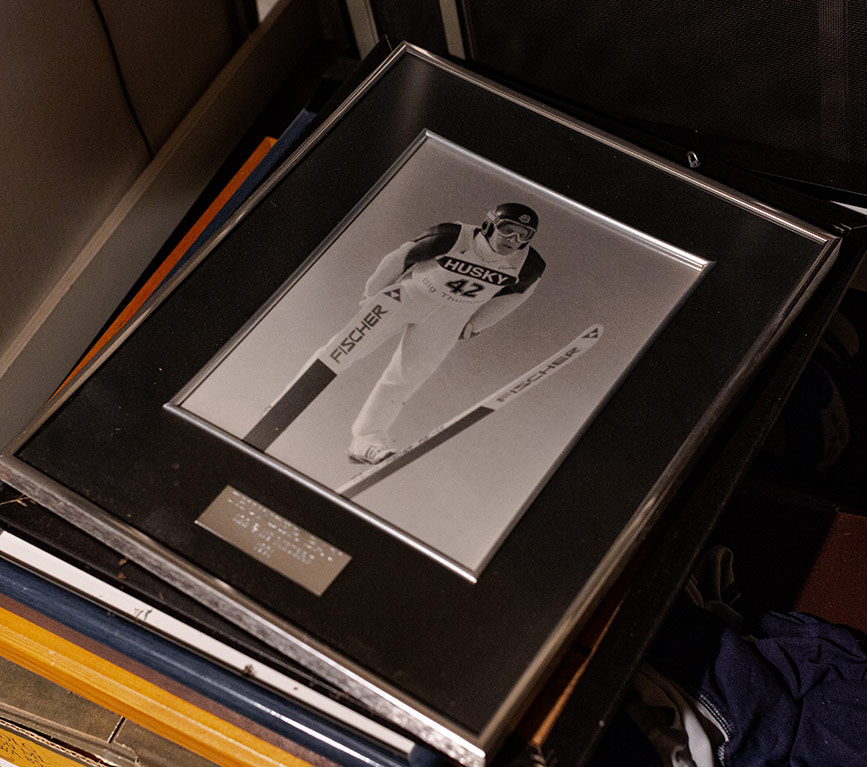 Blast from the past.
Historic images of Jim & the early days of Backcountry.
The Next Challenge
When Jim was diagnosed with early onset Parkinson's disease, he decided straight away that he'd talk openly about it, and committed to help find a cure. Turning his love of a challenge to something like this certainly wasn't in his plan, but he's taking strength from the chance at breaking new ground once more.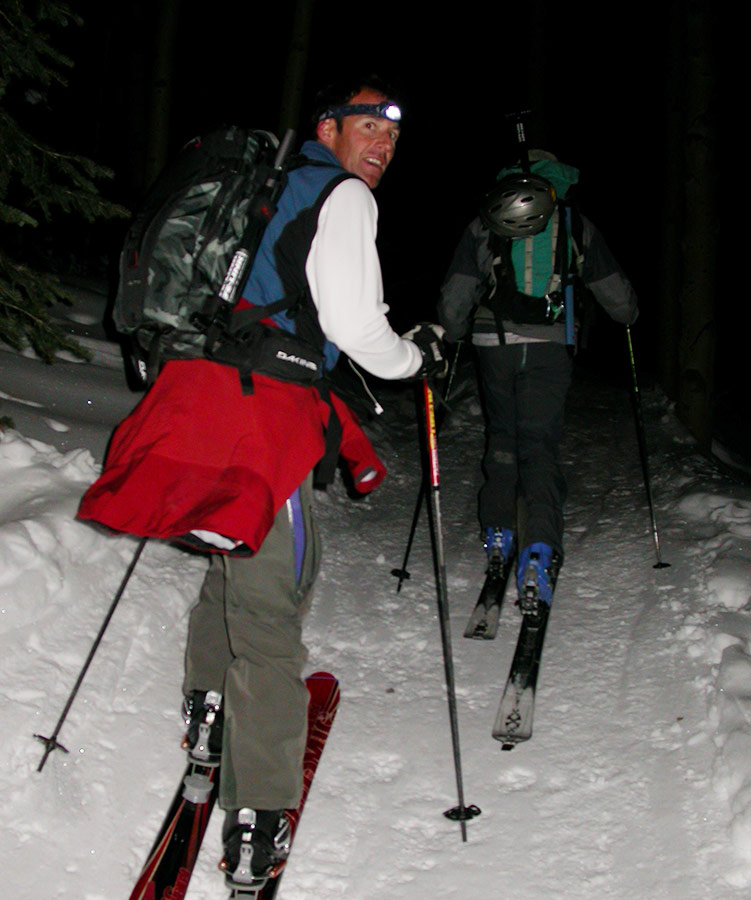 "I wish I didn't have this disease, but I like the challenge. If I can help find the formula that works for me, hopefully it will work for other people. Now, working with some of the world's leading scientists, I have this inspiring goal not only to help myself, but potentially millions of other people, too."

The Touring Tradition
When Backcountry began it offered just a handful of products. As Jim's passion was ski touring, it seemed only fitting that his fledgling business's inventory matched his interests.
"It's really wise to have an avalanche beacon if you're touring, and that's where it started. When we sold the first beacon, we also had a little bit of touring gear for sale. It's the genesis of the Backcountry brand."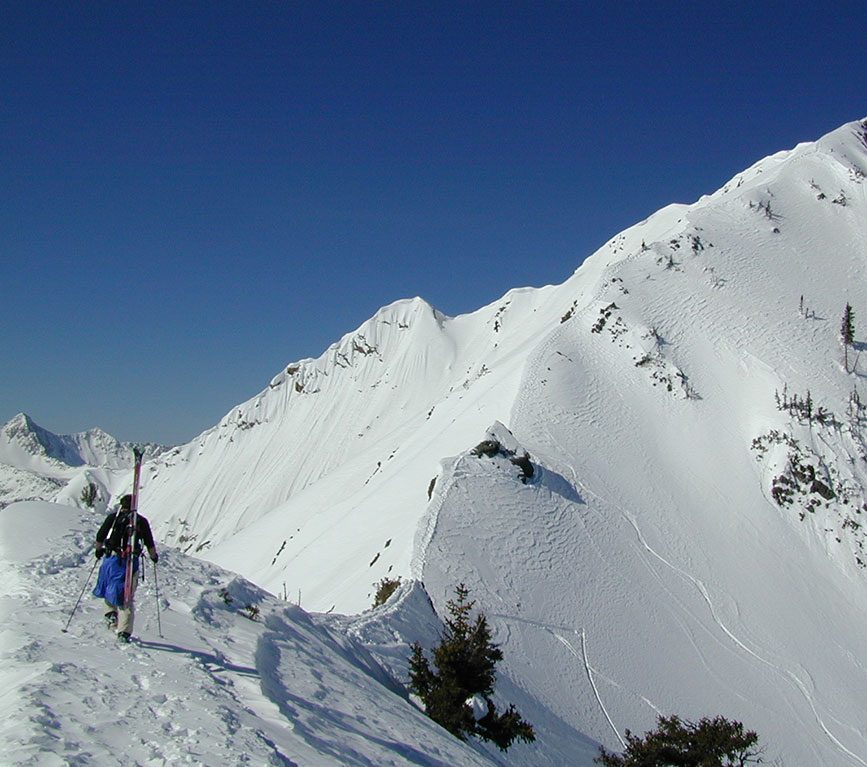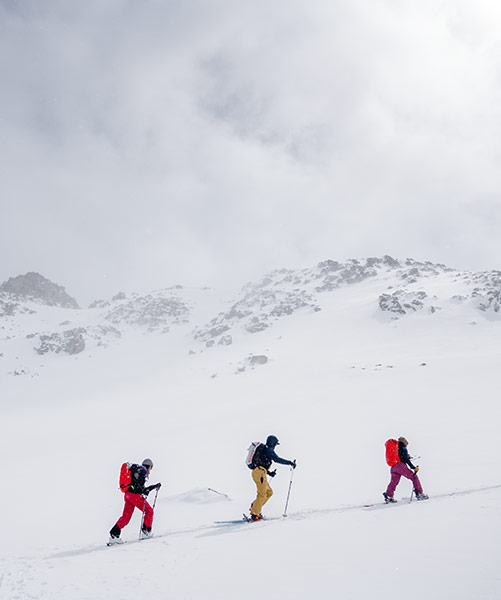 No Place Like the Wasatch
Jim has been ski touring in the Wasatch Mountains since he first visited Park City. The range spills right into town, creating some of the easiest access to mountain sports in North America. From the gladed slopes of Little Cottonwood Canyon on the west side of the range, to the secret chutes of Catherine's Pass, Jim is a fount of insider knowledge–and a popular touring partner in the office when winter hits.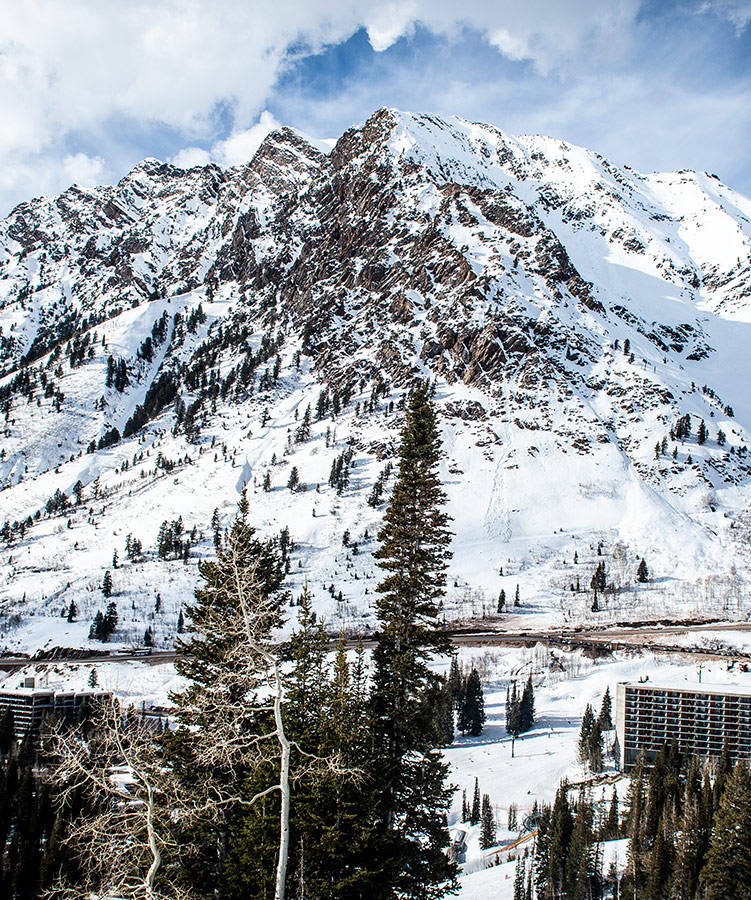 "We're located in the Wasatch Mountains, which is mecca for people into outdoor recreation–it's like there's a tractor beam pulling you in. There's some mind blowing ski lines right out of the gate, and some of the best backcountry ski touring anywhere in the world."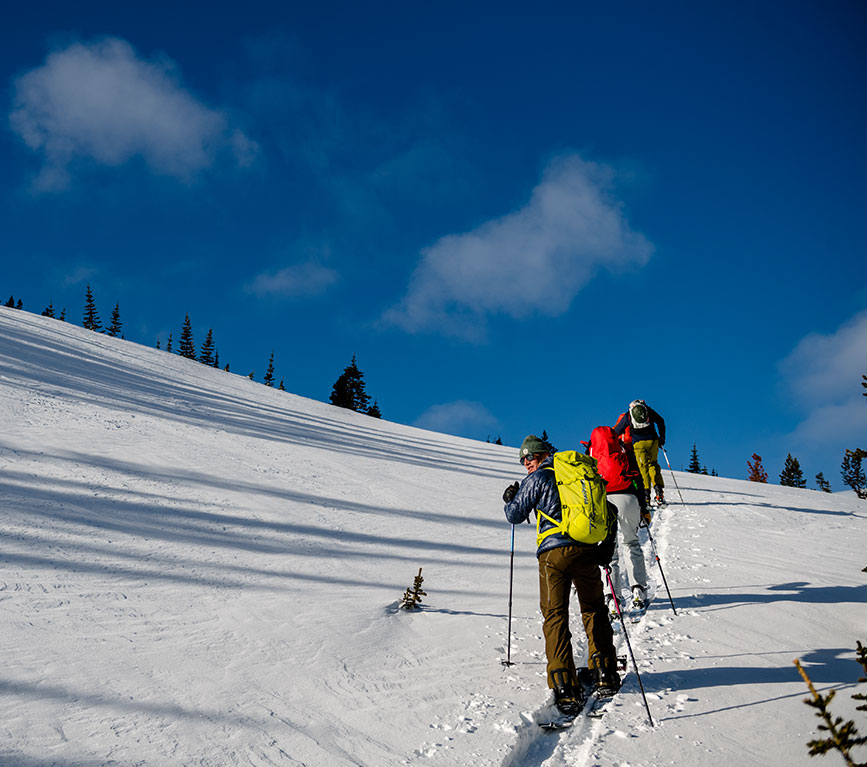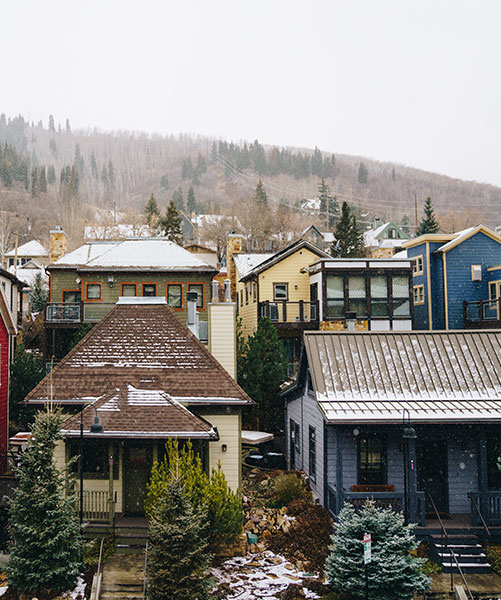 Adventure is Everywhere
Adventure is a broad term, and one that Jim uses freely. For him, it encompasses all the fulfilling things you can do outdoors–from ski touring to paddle boarding–but also so much more.
"Learning an instrument is an adventure. So is learning to cook vietnamese food. And although it's unfortunate that I have early onset Parkinson's disease, it's also a fascinating adventure that I'm on–using my business skills together with my financial resources to help advance some amazing science."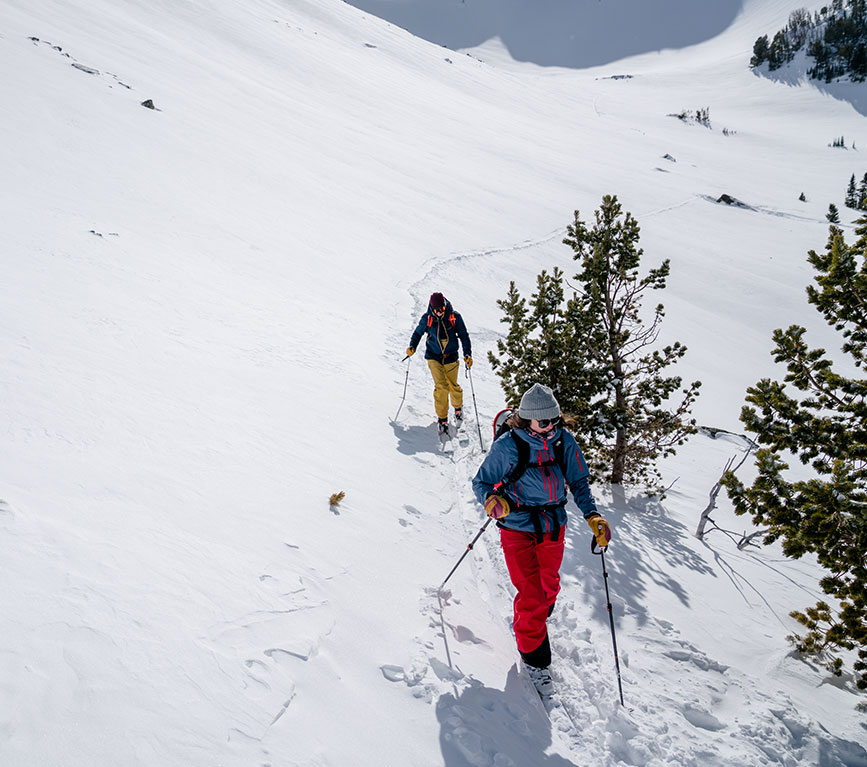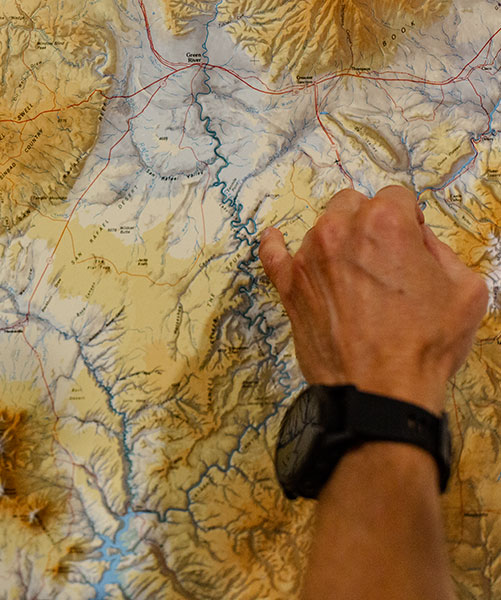 Check Out Some of Our Other Recent Adventures
Lifestyle or career? It's often said that you can't have both. But for Pete LaBore, Chief Operating Officer at Backcountry, combining the two has been top of his agenda since joining the company more than a decade ago. From catching the first lifts at the resort before heading into the office, to supporting his fellow employees' adventures, it's all a part of why Pete loves to do what he does. We recently spent a day in the office with Pete to find out how he's building a business inside and out.
On Schedule
We all know getting out there is important. So why do we let other parts of our lives get in the way so often? Just like working out how to achieve your career goals, Pete believes the key to more time spent outside lies in the planning. And to make sure you can maximize your adventure time, Backcountry offers its employees extended leave of up to two months to chase their chosen pursuits.
"Getting out there as much as you'd really like can be difficult, but it helps to make it part of your plan on a daily, weekly, or even monthly basis. The same way you'd plan your career, you should plan your time outside. Both will be better when you plan them together."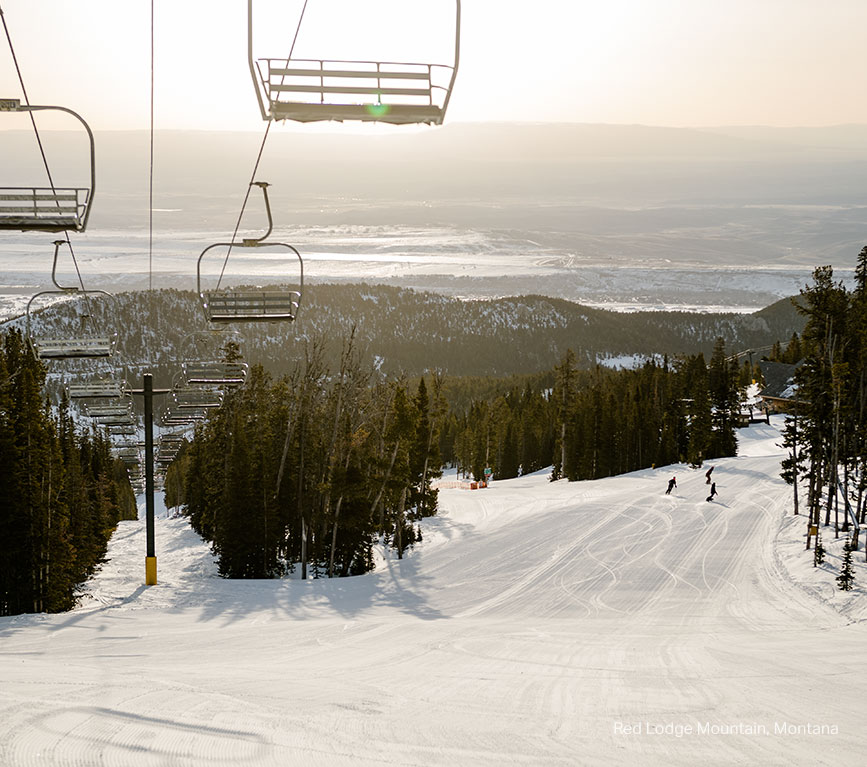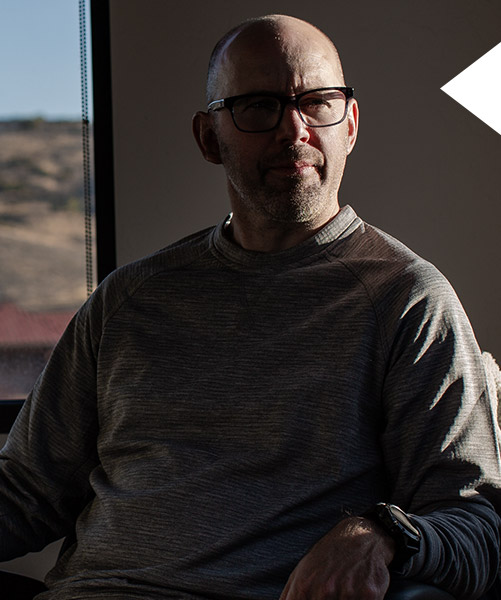 Pete LaBore
Chief Operating Officer at Backcountry
Pete is 5' 11" and wearing:
Backcountry Grid Fleece Crew-Neck Sweatshirt - size M
Backcountry Go-To Stretch Twill Pant - size 32x32
Vans Authentic Shoe - size 9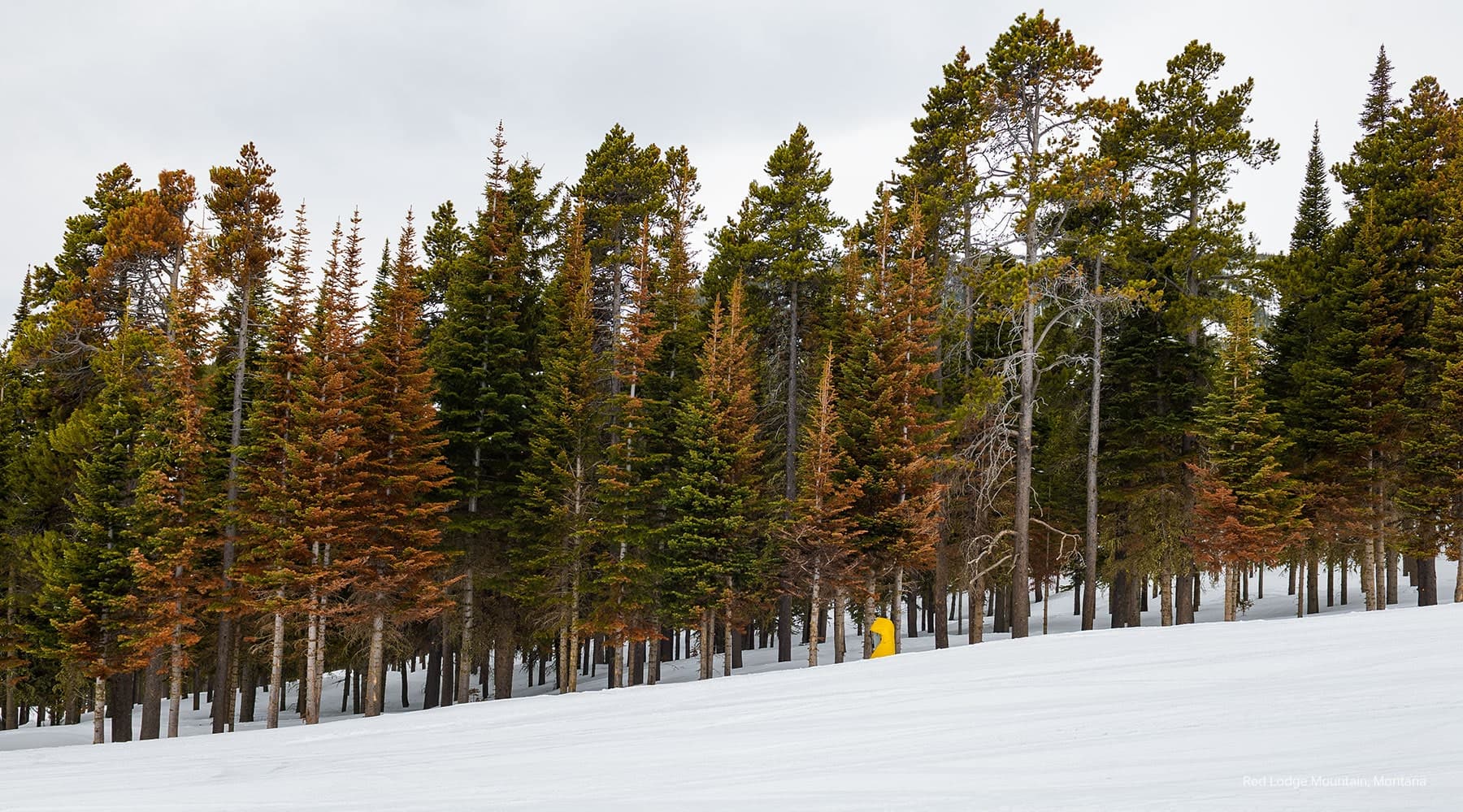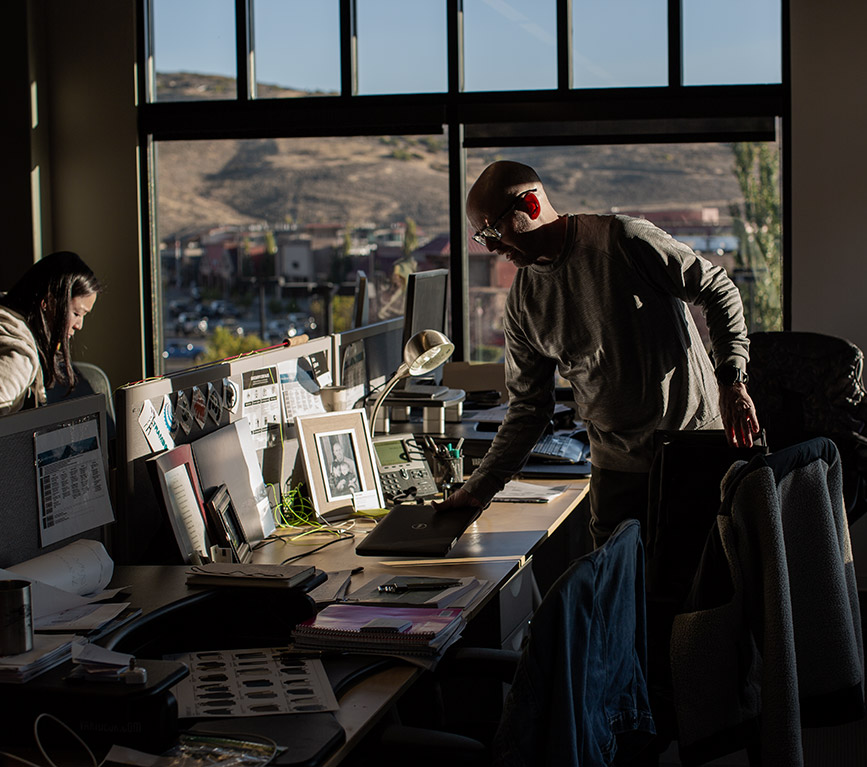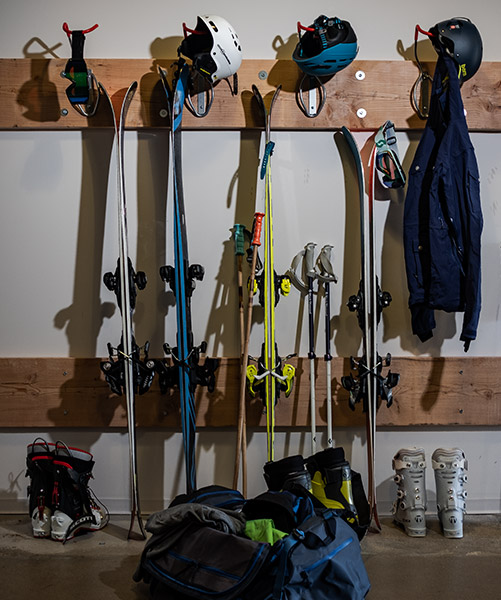 From Dawn Till Dusk
Whether it's taking a morning meeting on the lifts, keeping his lunch free for breaking out of the office with colleagues, or encouraging people to make use of the dedicated gear room, Pete actively builds the outdoors into his and his employees' daily routines. As COO, he oversees the majority of Backcountry's front-end business–from merchandising to marketing to customer services –and time outside helps him find clarity when the noise around big decisions grows too loud.
"I'll suggest meeting outside over sitting in a conference room. When I have a large decision to make, I find it's better to get out. You can think much more freely, and consider the pros and cons with better clarity."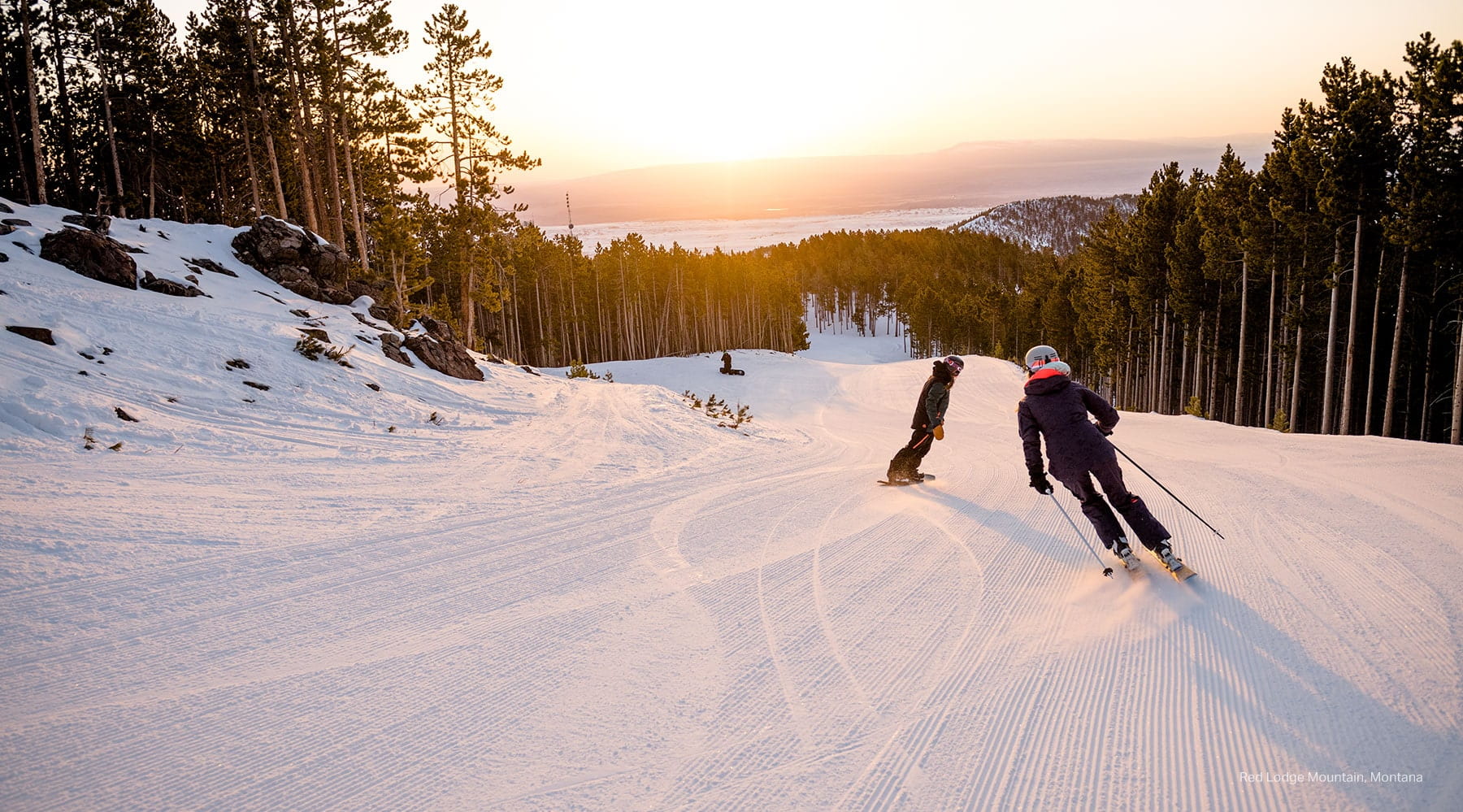 Show and Tell
The Backcountry office is much like any other, where stories of the weekend's achievements occupy most of the Monday morning chatter. But Pete encourages wider sharing between colleagues–organizing dedicated sessions for people to talk about what gets them outside. Departments also get a budget to use for anything from mountain biking days to skiing expeditions.
"We're not just talking about it, we're out there living it. We make time to share stories and talk about adventures. It's not all about conquering mountains, but what gets you excited about being outside. The people, the mental ups and downs, the camaraderie, it's the entire process."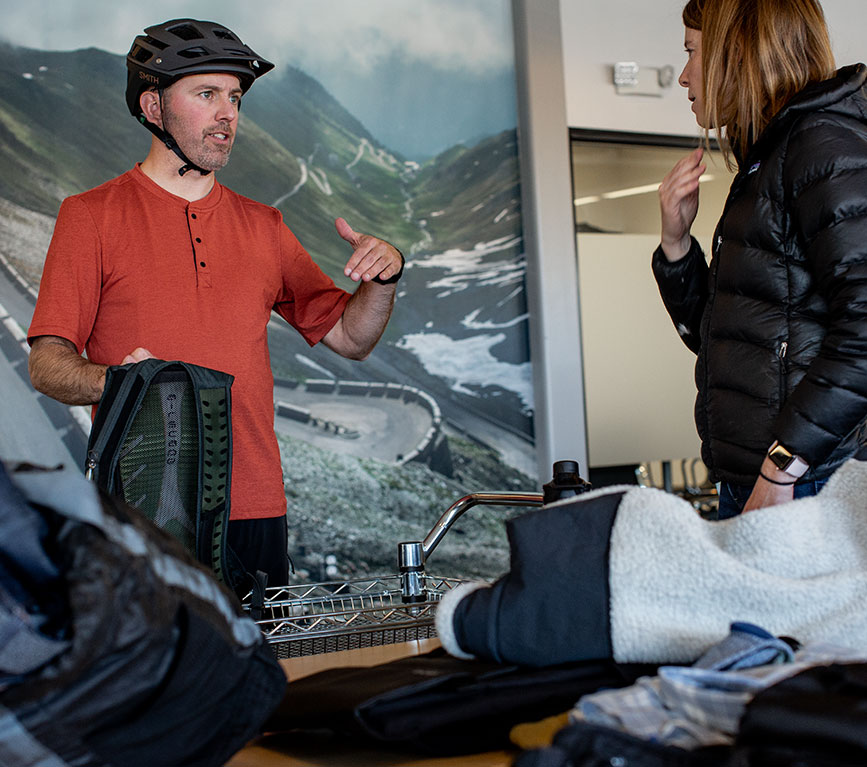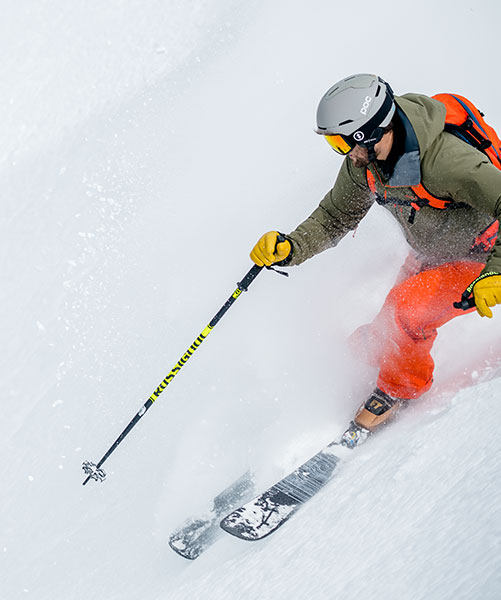 The Home Advantage
Pete's lived in Park City, Utah, for eight years, and says that the town's small scale and near-immediate access to all things outdoors–from world-class trails to the biggest ski resort in the US–is hard to beat.
"We make sure to appreciate it as much as we can–whether it's skiing in the winter, or mountain biking in the summer. If there's a good snow day, it's pretty easy to take the Jupiter Lift and hike to Scotts Bowl, get a few runs in, then make it to the office by 10."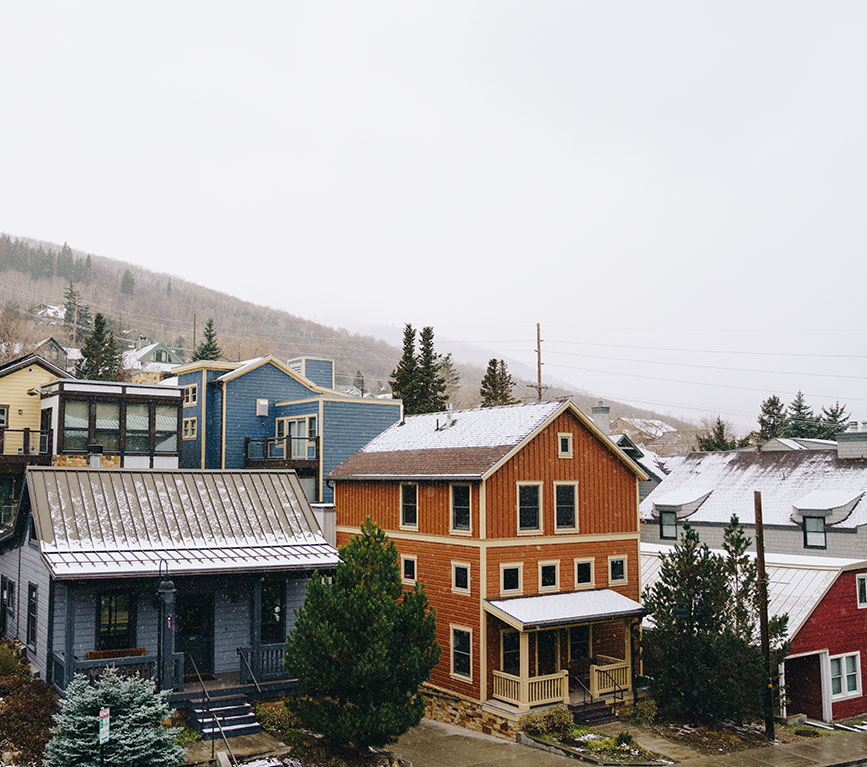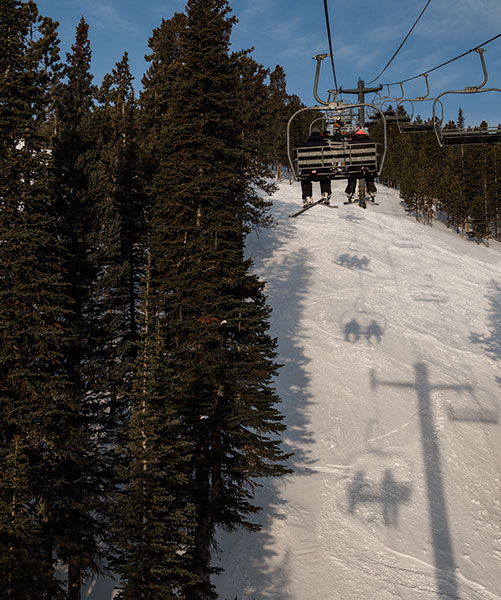 Adventure Anywhere
Park City may be one of those towns that's seemingly purpose-built for getting outdoors, but adventure and time outside is wherever you find it. City parks have just as much to offer as backcountry trails–it's what you get from being there that counts.
"Even when I lived in Chicago, I made the effort. It could be a walk along the lake or a drive out of the city on weekends. You can find adventure everywhere–and that's ultimately what we're trying to convey at Backcountry."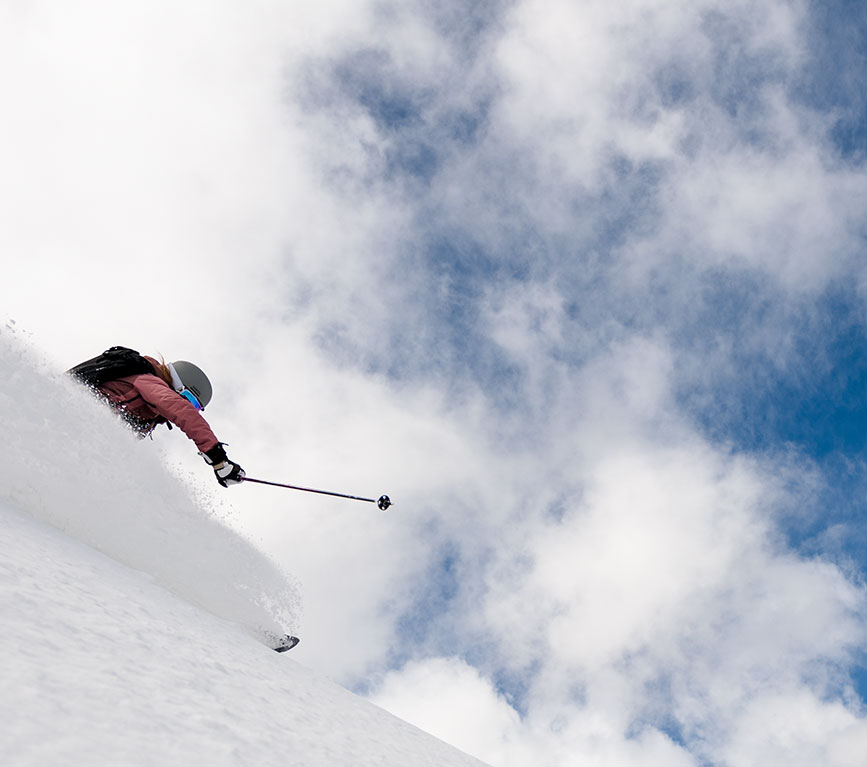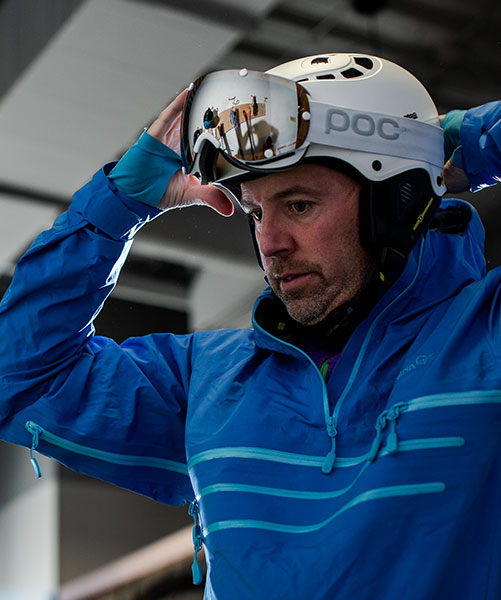 Backyard or Backcountry
Since his two young children came along, Pete's scope for adventure has shifted. He may have to look a little harder sometimes, but there's adventure to be had all around–he's sure of it.
"You need more gear than you'd think to run around the park in the jogging stroller with a one-year-old! But I look forward to those adventures just as much as a backcountry ski trip–you've just got to make it happen."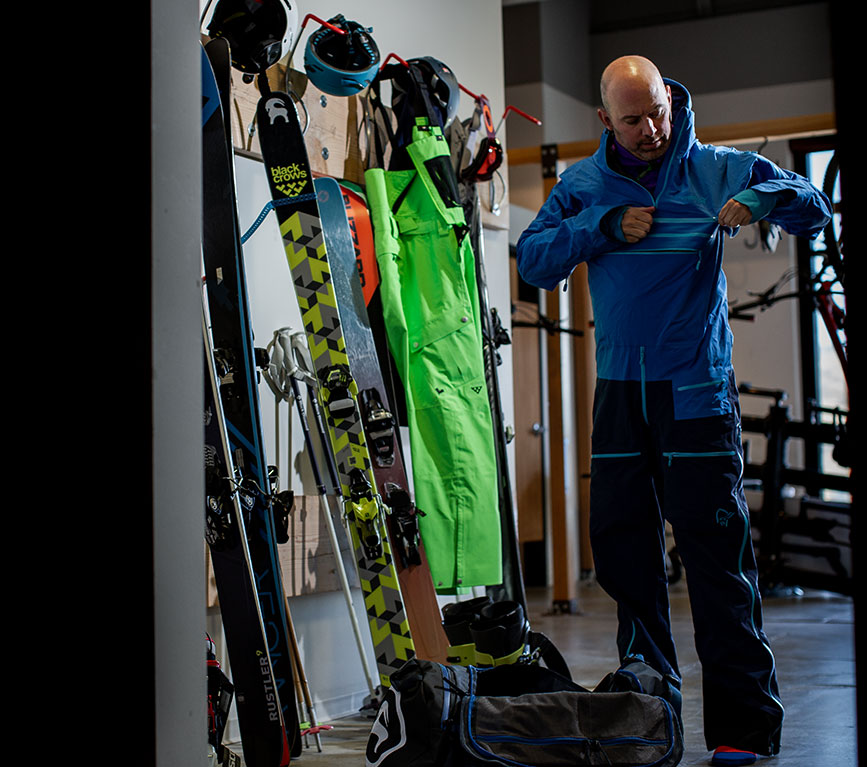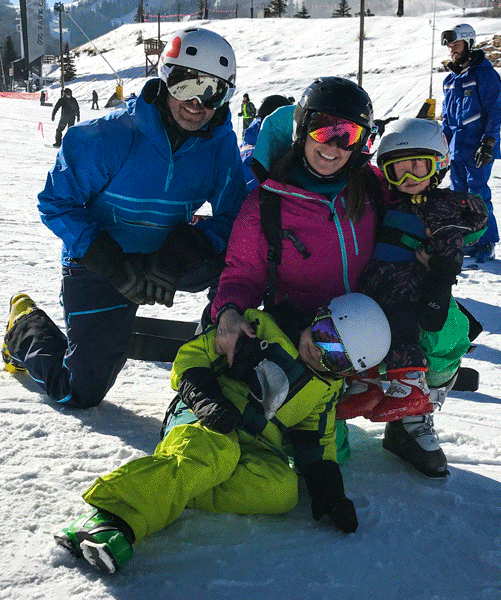 Pete and his family at the resort last year.
Pete with his wife, Nicole, youngest son Colton (18 months), and older son Beck (8 years old) at Park City Mountain Resort last winter. Colton started skiing at 9 months old.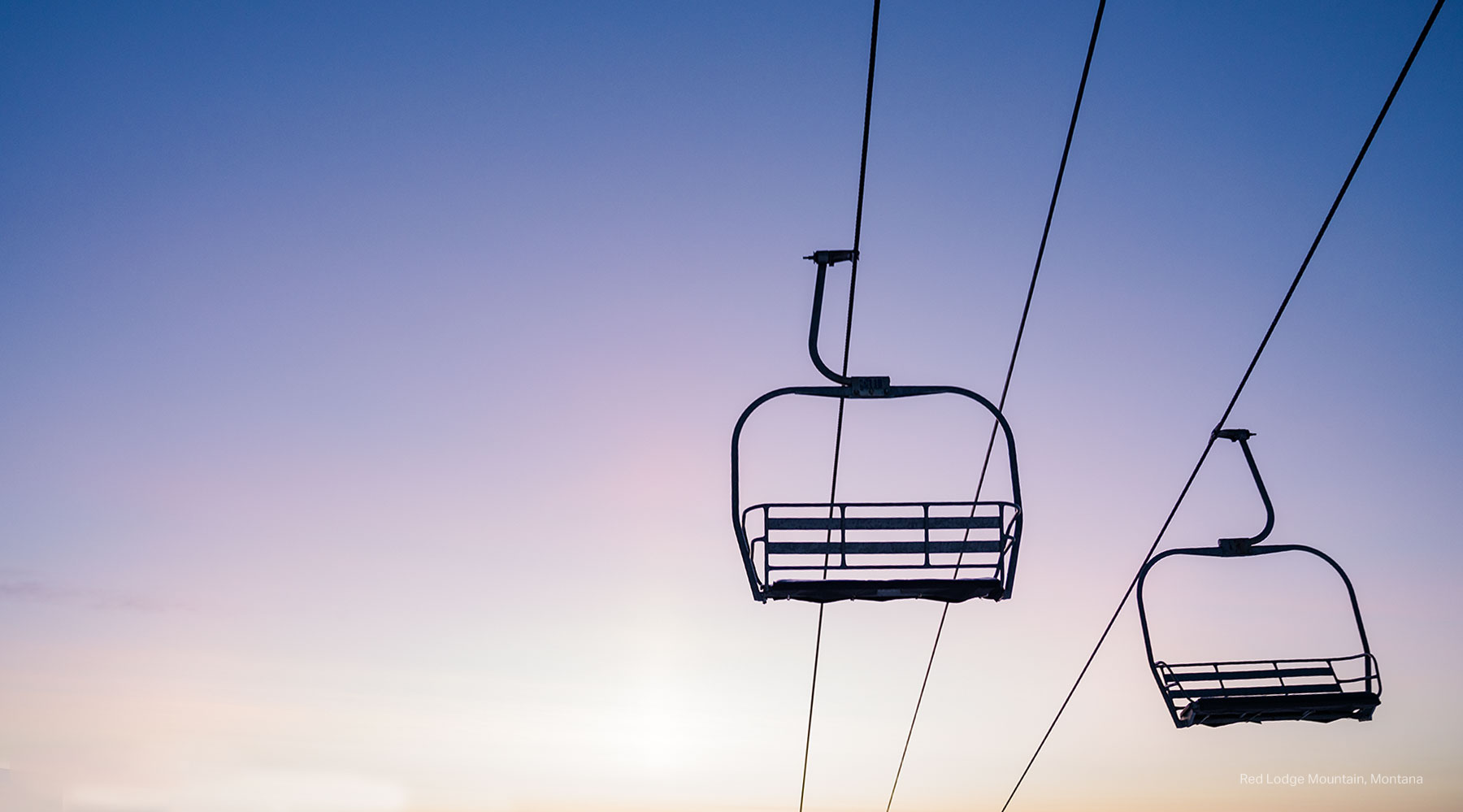 Wind Up. Wind Down.
It's healthy to draw a line between home life and the workplace. While it might not always be that easy, one of the best ways to start a day in the office energized, and arrive at home relaxed, is through time outside. At Backcountry we have showers and great gear storage at the office which makes transitioning between the two easier.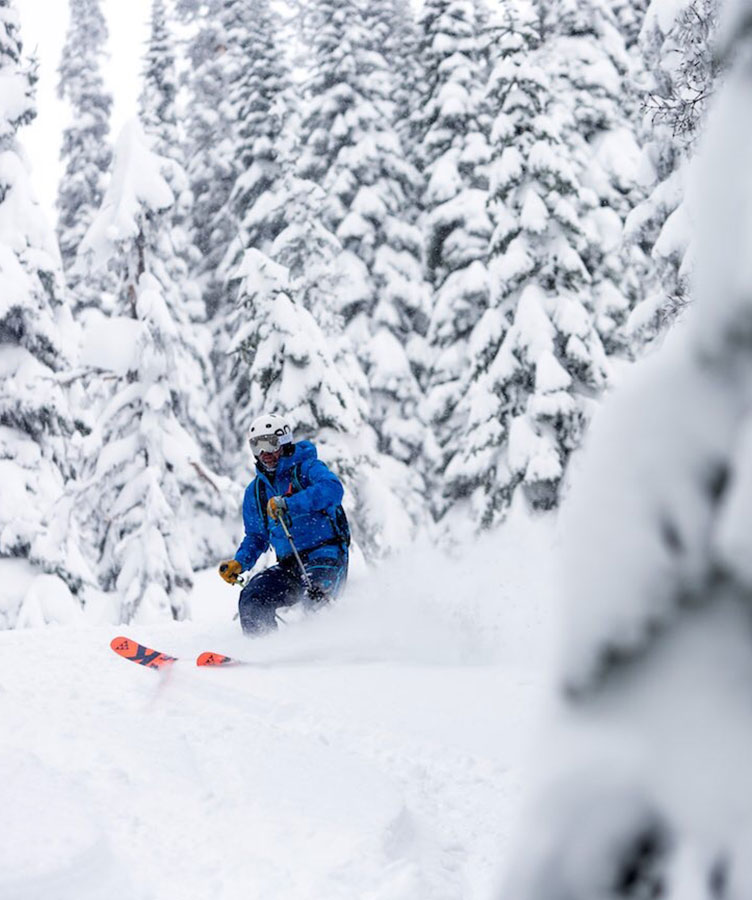 "If time allows, I'll try to grab a quick trail run or bike ride to finish off the working day and calm the mind before I re-enter my home space. It's also a huge help to blow off some steam skiing on weekends."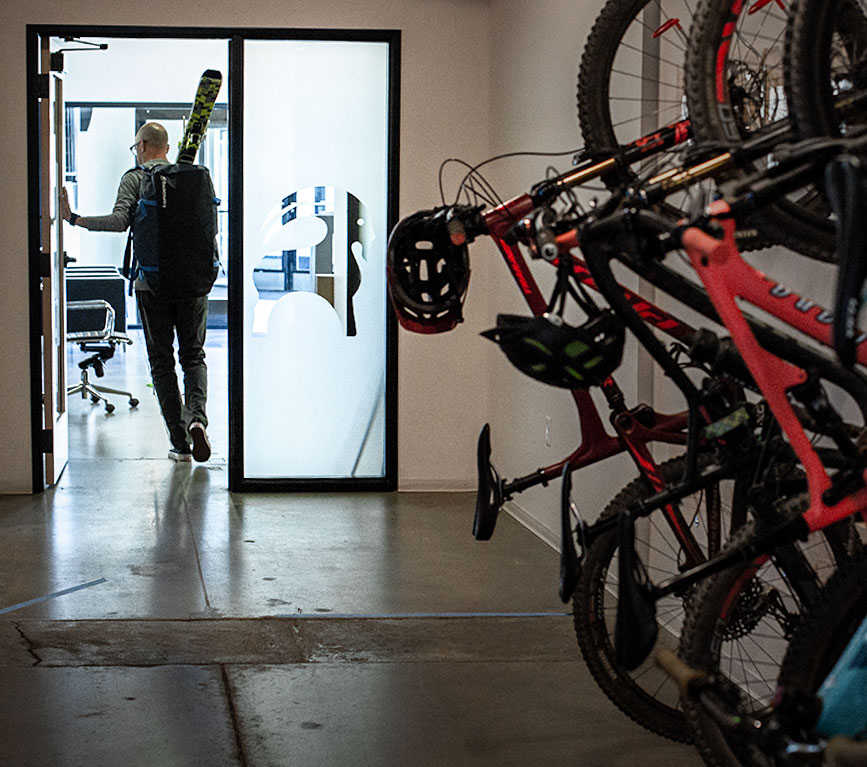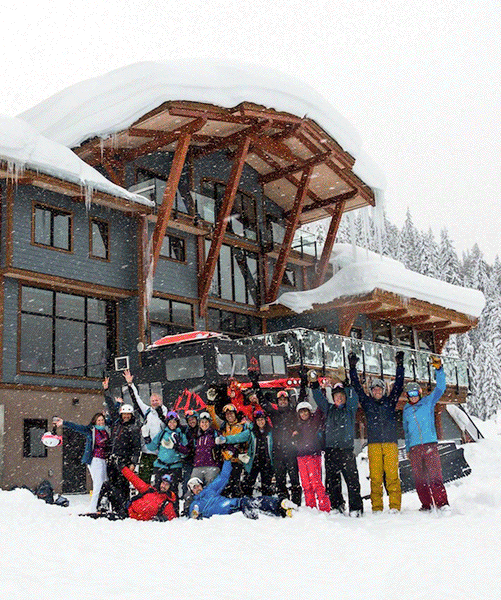 Pete and co-workers on a ski trip last winter.
Every winter, Backcountry rewards high achieving employees with a cat skiing trip in the Uinta Mountains. Pete uses the time to forge stronger connections with his colleagues, and to also grab some untracked lines.
Check Out Some of Our Other Recent Adventures
Work, parenthood, passion and play. It's a lot to juggle, and achieving the perfect balance is never easy, but Kate Ediger – a backcountry guide, splitboarder, and mom to five-year-old Timber – wouldn't have it any other way. As she and her young son prepare for the winter season ahead, we traveled to their home in Revelstoke, British Columbia, to find out how she divides her time between responsibility, ripping on the mountain, and encouraging others to do the same.
Guiding Principles
Kate has lived in Revelstoke for six years, and is partway through training to become a lead guide in the backcountry. Long before the first snow falls and her first guests arrive, she takes stock of her winter gear and makes sure it's ready.
"As soon as the air gets colder, you know it's time to get your stuff dialed. I'll put all my gear in the living room, dig out my backpack, and make sure it all works, that it's clean, and then I organize it."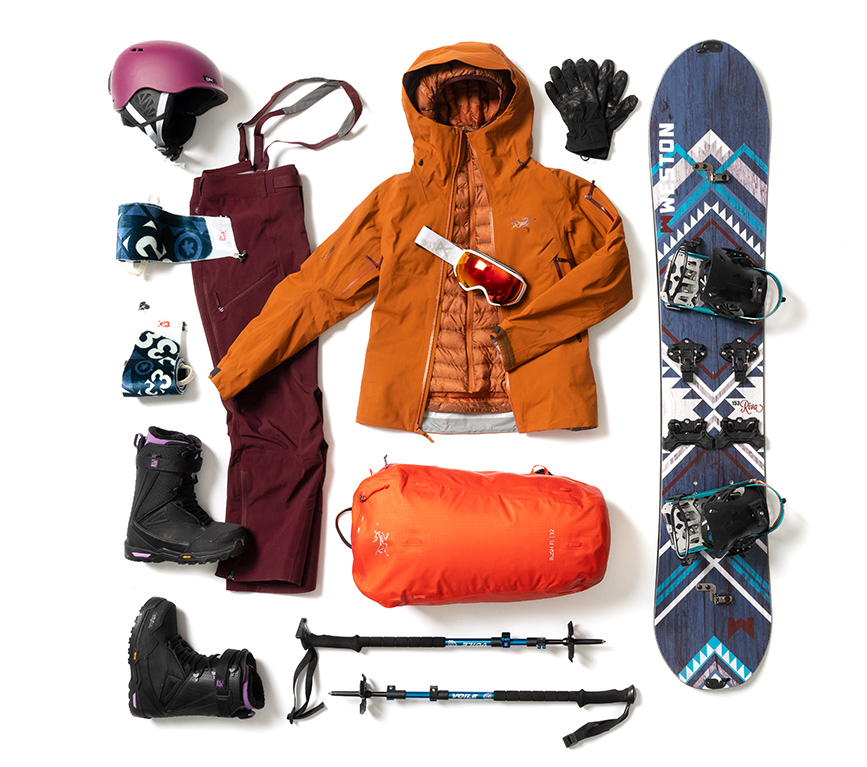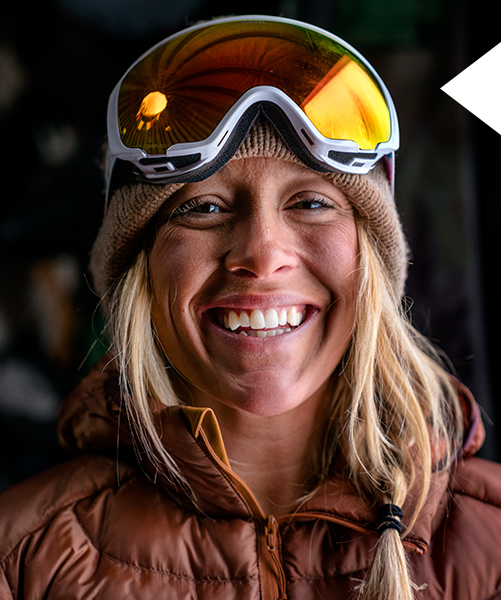 Kate Ediger
@shrediger
Kate is 5'5" & wearing:
Arc'teryx Sentinel Jacket - size S
Arc'teryx Shashka FL Pant - size 4
Arc'teryx Cerium LT Hooded Down Jacket - size S
Anon WM1 MFI Goggles - one size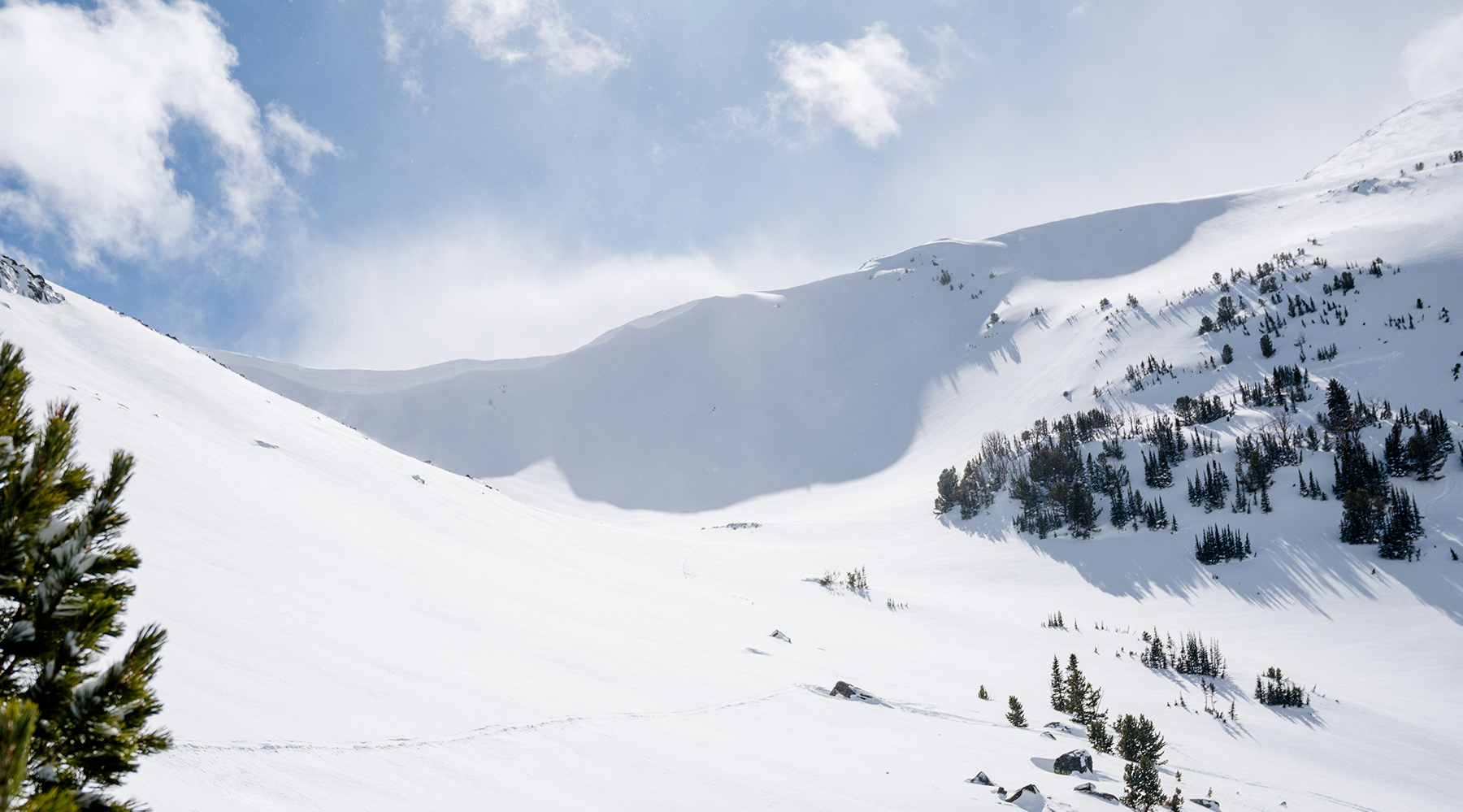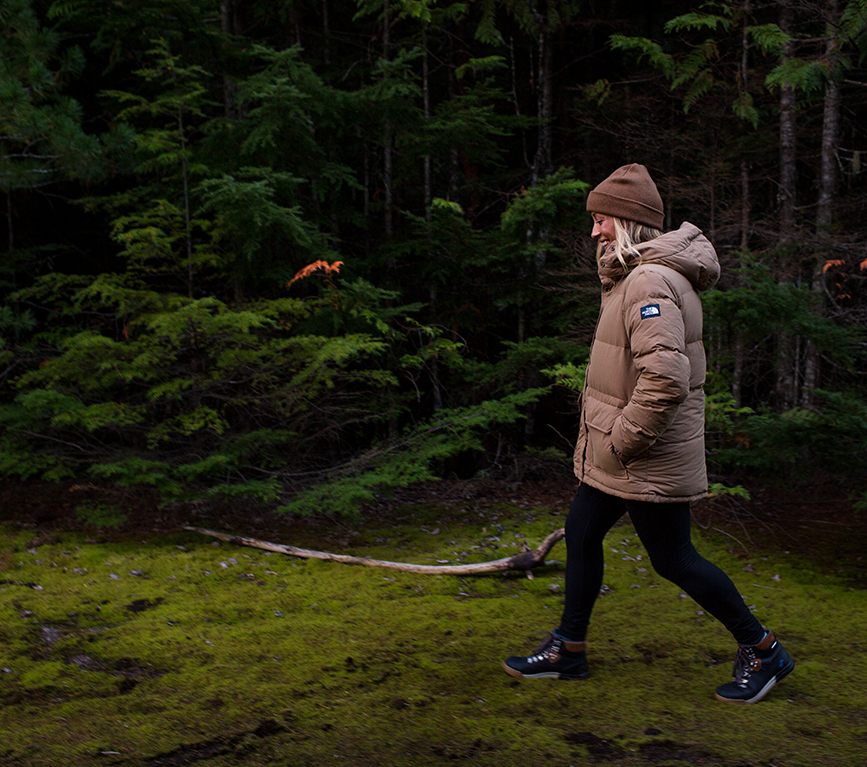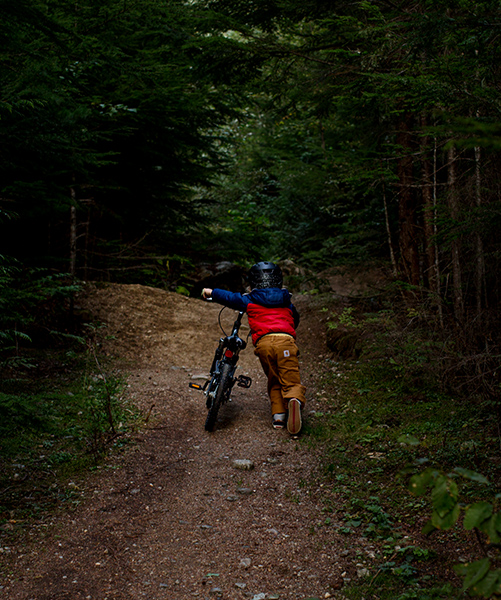 Like Mother Like Son
Now five years old, Kate's son Timber is starting to make decisions for himself. And as you can imagine, nothing makes Kate happier than when Timber wants to head outside – whether it's out on his board, riding his bike, or just a walk around town.
"All the hard years of carrying him, sweating, and crying are paying off. If he complains about hiking or camping, I'll let him choose what he wants to do. Snowboarding has become his favourite thing, I'm so proud."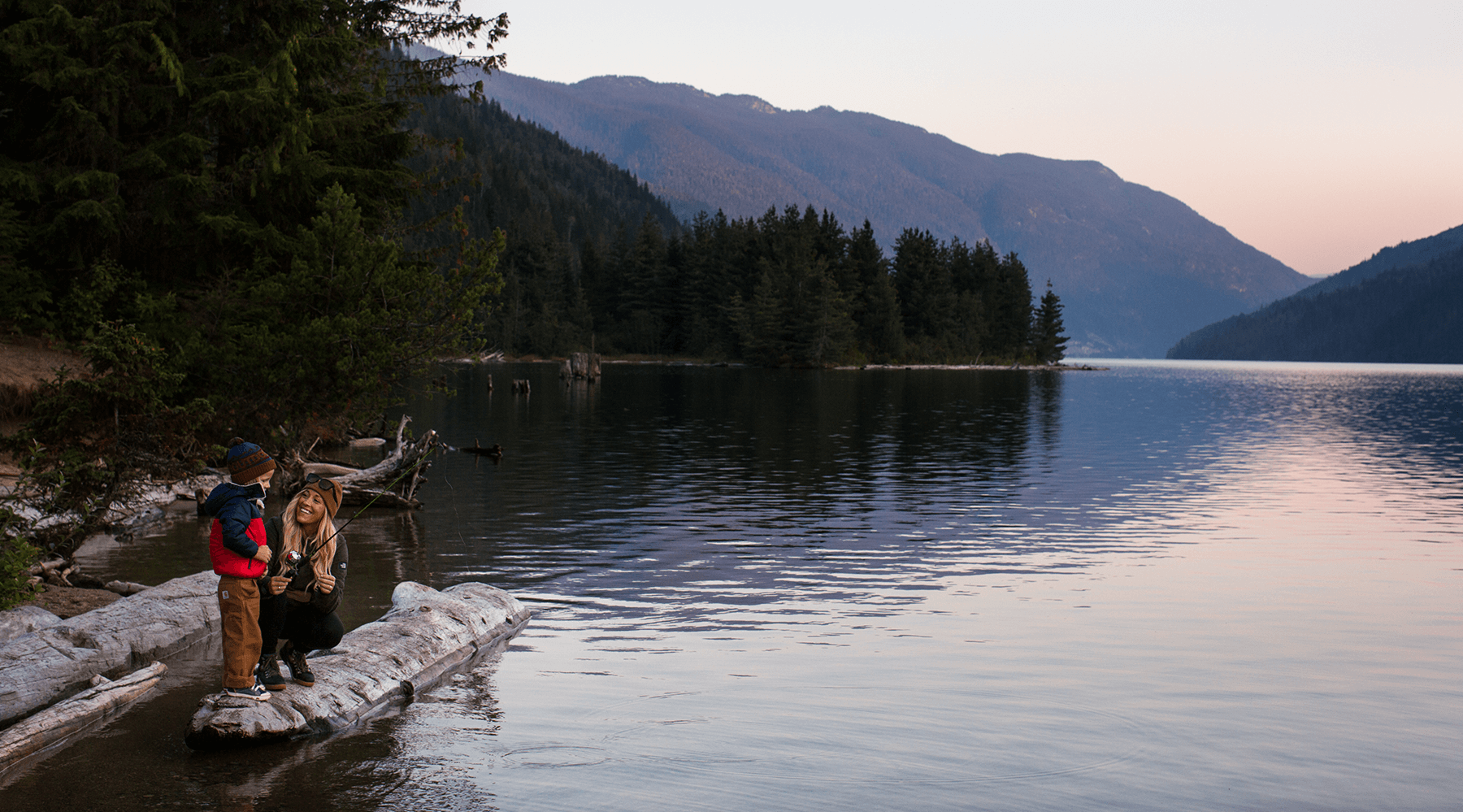 Shifting Seasons
In fall, Kate has time to plan. She'll drop Timber at school then work at a coffee shop, or meet with people to prepare for an upcoming adventure. She's also a photographer, and shoots jobs when time allows. But as winter approaches and guiding season kicks off, Kate's days, and her to-do lists, grow longer. Her guiding schedule can be gruelling, but it's in the outdoors that she draws her energy.